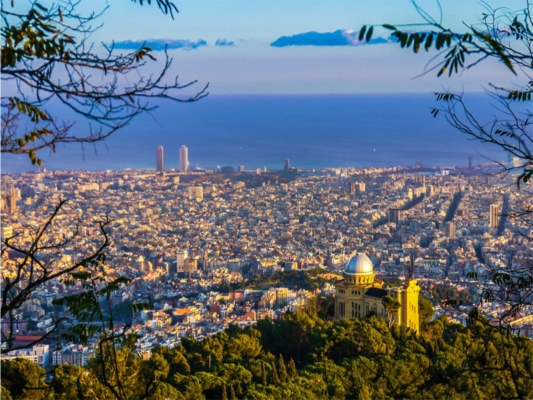 Benefits of real estate Barcelona investment
Discover all the advantages of real estate Barcelona investment.
The Catalan capital is in continuous growth. Every year thousands of tourists visit it and more and more companies decide to invest in it. Therefore, it is important to know the benefits of Barcelona investment in real estate.
In order to invest in homes, the first thing we need to know is the type of property and the area in which it is located. The most important are the benefits offered by investing in any of the neighborhoods of this city:
Its Mediterranean climate is a mild climate, which allows to have green areas and a higher quality of life: sun most of the year, clear skies, outdoor life …
It is located in a privileged location, in the center of an emerging economic euro region, capital of the Mediterranean area, bridge with the Maghreb and a link platform with Latin America.
It is a creative city that has great works by artists such as Picasso, Gaudí, Miró or Tàpies, which emanates culture and creativity.
The Catalan territory is the headquarters of more than 5,000 foreign companies, of which 90% are located in the Barcelona area. One of the tourist locations with the greatest attraction for real estate investment is Sitges, as it has 17 beaches, a wide cultural offer, a marina, a prestigious golf course, international schools and a protected natural park.
Investing in Sitges is a safe bet. It is a very popular destination for those who seek to enjoy a good climate and the charm of a fishing village that has 17 beaches, each with a different personality. Regarding its gastronomy, it is composed of a varied and Mediterranean offer with products of proximity and high quality. The dishes are made with rice and fish such as the xató de Sitges or black sepia rice. Proposals that are very attractive for gastronomic tourism.
It is accessible and well connected. It has one of the largest ports in the Mediterranean, an international airport, a high-speed train station, highways connected to the European network … It is one of the largest logistics areas and the second largest fairground in Europe. According to the European Attractiveness Survey 2012, Barcelona is one of the most interesting cities to invest.
Barcelona is committed to projects with great future opportunities such as Barcelona Catalonia, Smart City Campus 22, La Sagrera high speed, Barcelona Airport, Port of Barcelona or subway line 9.
The city of Barcelona is consolidating itself as a center for the creation of companies in Europe, generating and attracting entrepreneurs from different countries. Catalonia has a higher percentage in terms of the rate of entrepreneurial activity compared to the European average, according to the Global Entrepreneurship Monitor.
It is an economic engine. Barcelona is the leader of a large economic area, is committed to new economic activities and has a wide range of companies, suppliers, potential customers and collaborators.
The Barcelona brand has an internationally recognized prestige, in which different studios bet on it: C & W: European Cities Monitor, European Attractiveness Survey, Ernst and Young, Global Cities Investment Monitor KPMG, MORI Global Power Index, Mercer: World -wide cost of living survey, European cities and regions of the future, 8th Smart City of Europe, European Cities Marketing Benchmarking Report, Cities for Citizens, Ernst & Young.
For all these reasons, Barcelona investment is something very attractive and also profitable. Visit us and discover our offer to enjoy but also earn money every month.